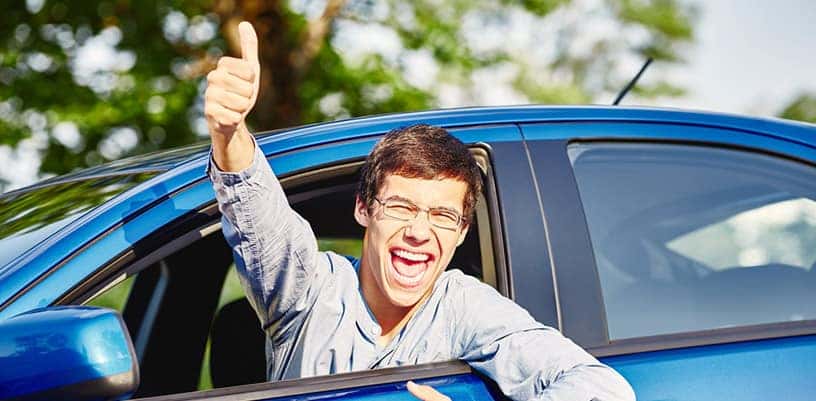 You've taken all the tests, your grades are in, and you've celebrated getting your acceptance letter to your preferred college. But college prep has just begun for new college students and their parents. As summer winds to a close, it's time to get your college-bound student – and their vehicle – ready for the big move. It can be gut-wrenching to see your child go but you can ease your mind by giving them the tools for success. Make sure they know the basics of their car before they leave by creating and reviewing a maintenance schedule they can follow while they're away. Use this handy checklist to make sure everyone is ready for move-in day.
Clean It Out
Before you can put anything in it, clean up your car so you'll have more room and won't end up moving stuff you don't need. Whether you do this at home or bring it in for a complete detailing, removing all the gunk that builds up in your car's interior can make packing the car easier. You won't have to work around a dirty floor or find a clean spot to put your pillows. Just pack it in.
Top-Off Fluids
Check the essential fluids to keep your vehicle running smoothly. Make sure your college-bound student knows how to check each fluid, what level each fluid should be at, and what they each do so they know how important it is to check them. Windshield wiper fluid is good to top up on your own but if you notice that other fluids are low or discolored, it's time to bring in your vehicle for assistance.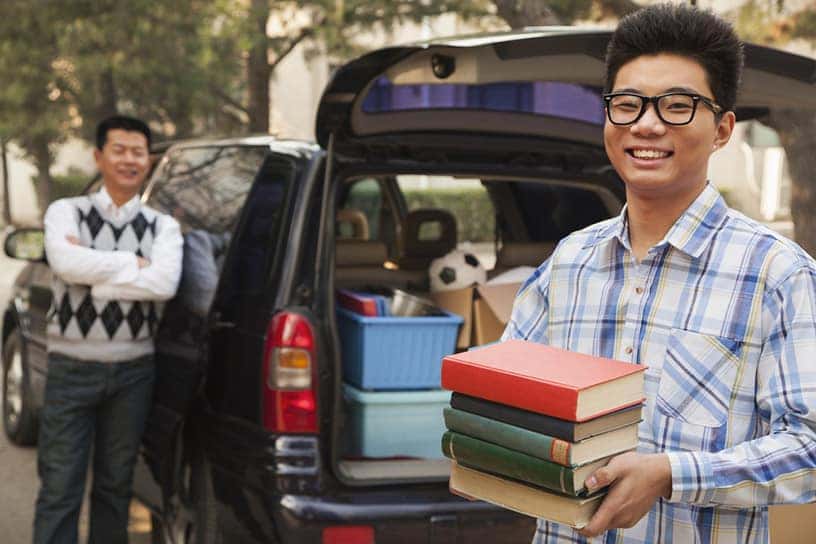 Get Inspected
This seems like it should be obvious, but getting your car inspected before going on a long drive is vital. A full-service maintenance check gives you the opportunity to deal with issues before they become problems and let you know if there's anything to keep an eye on. With more knowledge about the vehicle, you can maintain its great health and keep it running smoothly longer.
Talk to one of our ASE-certified technicians to learn more about your vehicle's health and make sure you understand how to care for your car before you leave. You and your grad can learn how to inspect the tires – including the spare – for optimal tire pressure and tread, what each dash light means, and what to do if the vehicle breaks down.
Be Prepared
With all the above preparations, you've taken huge steps to avoid unwanted situations on the road. But in case you are unexpectedly stuck on the side of the road, it's good to prepare for that too. Have a roadside emergency kit in the vehicle and know how to it. Your kit should include jumper cables, a flashlight with extra batteries, triangle road reflectors, a shovel, blankets, non-perishable food, water, a first-aid kit, and a basic toolkit. Roadside services can provide assistance in emergencies, so make sure your outbound student knows how to contact them.
What's Next?
Once your student arrives at college, locate the nearest dealer and schedule a regular check-up. Setting up this process early will help keep the car in top shape and prevent slipping into bad habits. Getting your car inspected often can keep the vehicle running smoothly longer.
Make an appointment for our Service Center to get individual advice on the best ways to keep your car healthy and going strong. We'll help you prepare for the road ahead and the next big adventure that awaits. Contact a team member today.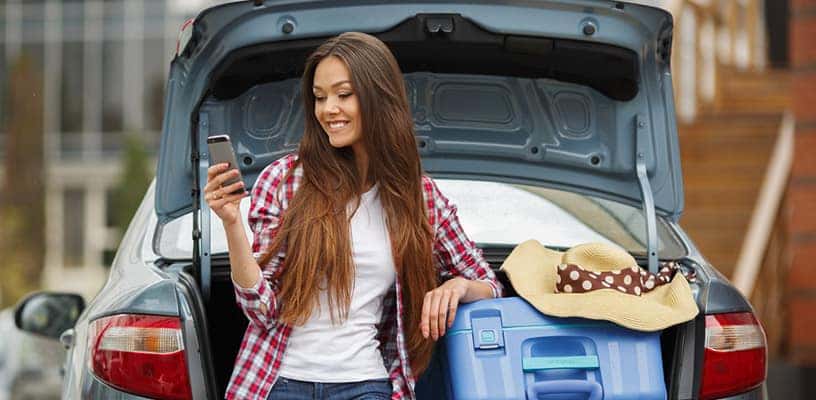 Images courtesy of Shutterstock