The Demonic Possession of the 2019 Dodge Challenger Hellcat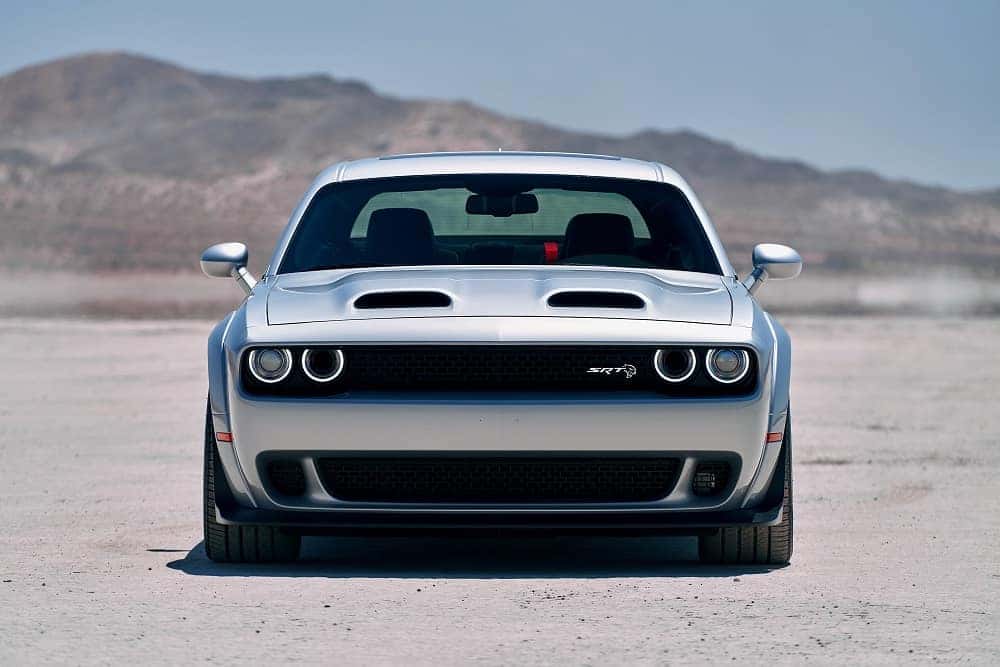 Typically, a demonic possession would be met with an exorcism and a string of movies loosely based on said possession. But in Dodge fans' world, a demonic possession is a good thing. Realizing fans will miss the one-model-year-only Challenger SRT Demon, Dodge extended the Demon's potent engine to a new Hellcat variant, among other updates.
The 2019 Dodge Challenger Hellcat will get a new Redeye variant that will boast the nearly sold-out Dodge Challenger SRT Demon's supercharged 6.2-liter V-8 engine that cranks out 797 horsepower and 707 pound-feet of torque. This power will route through an eight-speed automatic transmission on its way to the rear wheels.
Other features the 2019 Dodge Challenger SRT Hellcat Redeye will pick from the Demon parts bin include the Torque Reserve system, the SRT Power Chiller and After-Run Chiller, high-strength-steel propeller shafts, and 20 percent stronger 41-spline half shafts. Buyers can also choose from two final-drive ratios: the standard 2.62-to-1 or 3.09-to-1 for enhanced launching.
The 2019 Challenger SRT Hellcat Redeye can hit 60 mph in just 3.4 seconds, slip through the quarter-mile in as little as 10.8 seconds, and hit a 203 mph top speed.
Dodge didn't leave the standard Challenger SRT Hellcat out in the cold. It will receive a healthy 10-horsepower upgrade to 717 ponies and 656 pound-feet of torque.
In addition to the updated power, the entire 2019 Challenger Hellcat lineup will receive a new fully functional dual-snorkel hood, while the Redeye variant will gain new Hellcat logos with red, jewel-like eyes, and a die-cast SRT emblem on the supercharger that boasts the Redeye logo.
We expect the 2019 Challenger lineup and its SRT Hellcat Redeye variant on our showroom here at Garber Chrysler Dodge Jeep Ram in the fourth quarter of 2018. If you can't wait until then, you can check out our available inventory online today.
Join the Conversation
Comments
comments