The 2018 Jeep Wrangler Debuts New Tech
Not only is the all-new 2018 Jeep Wrangler the most capable SUV ever, but also it's reaching to be the most tech-filled as well. This week, the brand will showcase the all-new 2018 Jeep® Wrangler's advanced technology features, including Uconnect fourth-generation system with an 8.4-inch display, 4G LTE connected services at the 2018 Consumer Electronics Show (CES) in Las Vegas. Check out the new tech expected to be in the new Jeep Wrangler when it goes on sale later this year, and then browse our current inventory of in-stock Jeep Wranglers to start shopping for the model that's right for you.
The new Uconnect system in the 2018 Wrangler will have Smartwatch integration for both Android and Apple devices so you can quickly and remotely start your vehicle, lock and unlock doors, sound the horn and flash the lights directly from your wrist.
You'll also be able to activate the Family Alerts with the Uconnect system so you can ensure good behavior for all drivers. You can set boundary limits, monitor driving speed and pinpoint vehicle location at any time via the Uconnect Smartphone app and this works in tandem with your SiriusXM Guardian connected services and Uconnect 4C NAV system.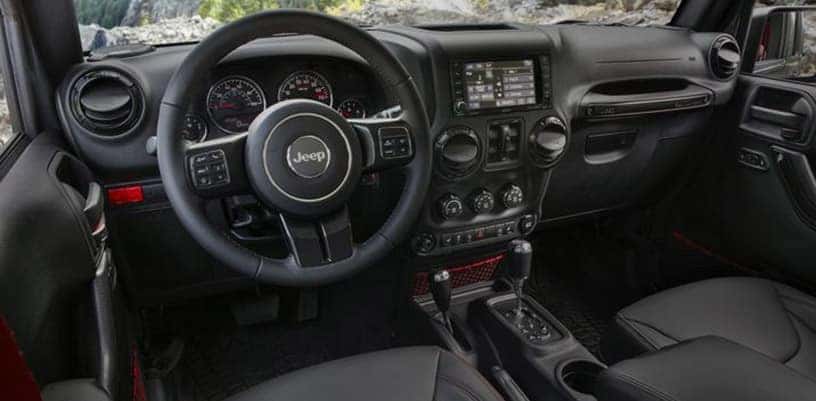 "The all-new Jeep Wrangler is developed and engineered with more safety features and advanced technology than ever before and we are proud to showcase our commitment to meet consumers' increasing desire for unique and innovative vehicle connectivity," said Mike Manley, Head of Jeep Brand – FCA Global. "Our award-winning Uconnect systems are designed to provide consumers with a variety of conveniently connected services and features that deliver the ultimate driving experience, and that evolves both on- and off-road with Jeep Wrangler.
"Additionally, we're especially pleased to introduce our all-new Jeep Adventure Reality app at CES, which will allow consumers to configure their new Wrangler on their iPhone or iPad."
The Augmented Reality is an app that is already available for iPhone 7, 8, X, and iPad Pro devices and delivers an engaging augmented reality experience where users can configure their vehicle to see what it looks like in their driveway or even their living room. Try out different trim levels, colors, configurations, and accessories to get a thorough feel for the vehicle before you decide to purchase. You'll know everything from how the horn sounds to what color the stitches are before you go online to build your new 2018 Jeep Wrangler. Plus, once you've built the vehicle you can share it online to get feedback and see what others have built too!
Get a car that can do more for you, get a 2018 Jeep Wrangler. This impressive SUV comes with ample power under the hood, unparalleled capabilities off-roading, and now more tech to keep you entertained, comfortable, and safe behind the wheel. Check out our current inventory of Jeep Wrangler models to start shopping now or contact us to learn more about securing your 2018 model when it goes on sale.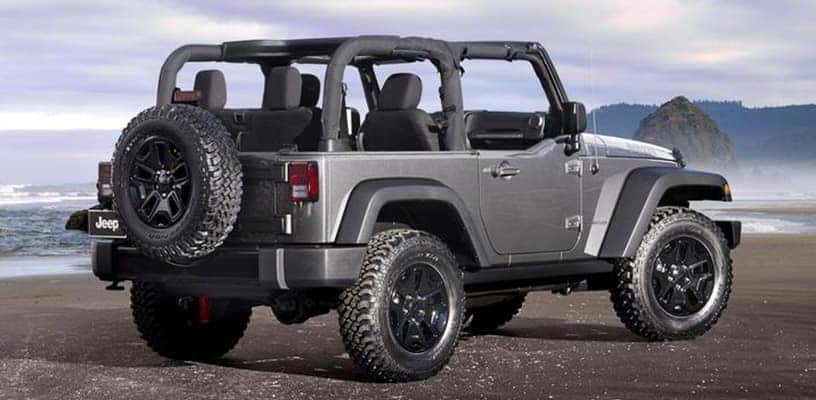 Images courtesy of Jeep Media
Join the Conversation
Comments
comments