The 2018 Dodge Challenger SRT Demon Earns Award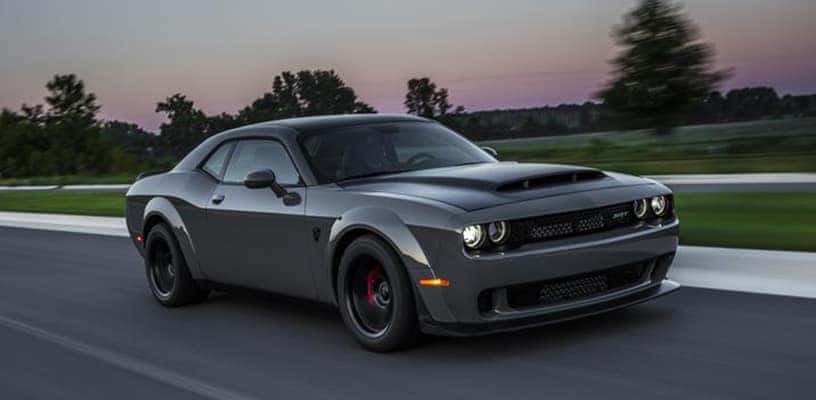 The 2018 Dodge Challenger SRT Demon was named the winner of the 2018 Roadshow Shift Award in the Driveline Technology of the Year category by the "Roadshow by CNET" for its high-performance drivetrain. This street-legal, production dragster is turning heads by enthusiasts and critics alike for its out-of-the-box innovation, unparalleled power, and homage to legacy. Check out what's available on the 2018 Dodge Challenger SRT Demon and then view our current inventory of Challenger vehicles now.
Designed, engineered and built to literally leave all other cars in the dust on the drag strip, this limited-production Challenger SRT Demon is powered by a massive 840-horsepower, supercharged 6.2-liter HEMI® Demon V8 engine. With the help of cutting-edge technology in the engine, it is the most powerful muscle car ever and the world's fastest quarter-mile production car with an elapsed time of 9.65 seconds at 140 miles per hour, as certified by National Hot Rod Association.
"We saw some amazing innovations on the powertrain front this year, and this was a hotly contested category, but in the end, the Roadshow team couldn't resist the lure of the Demon," said Tim Stevens, editor-in-chief, Roadshow by CNET. "The power output is, of course, phenomenal, but it's the extent of the technology that really impressed us, like ducting the air conditioning to chill the intake air. It's a hell of a package."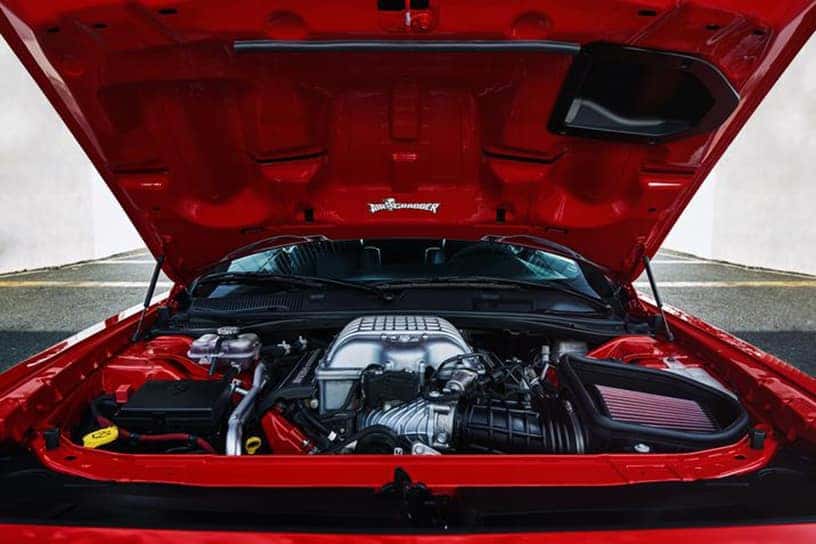 The design team used proven drag strip methods and strategies and found ways to turn them into mass-production possibilities to move the 2018 Challenger SRT Demon in ways that are technology-firsts for the industry. Including the making this the first-ever production car to produce a front-wheel lift as certified by Guinness World Records.
"Our performance-minded designers and engineers worked tirelessly to shake the foundation of the entire performance car industry with the 840-horsepower Dodge Challenger SRT Demon," said Tim Kuniskis, head of passenger cars, Dodge//SRT, Chrysler and FIAT, FCA North America. "In the quest for domination at the drag strip, Dodge//SRT engineers reviewed and strengthened every piece of the drivetrain to ensure it provides the ultimate in performance and durability."
If you want to get behind the wheel of a Supercharged 6.2-liter HEMI Demon V-8 engine that cranks out 840 horsepower and 770 pounds-feet of torque when equipped with available Direct Connection engine controller (first ever for production car) and fueled with 100+ high-octane unleaded fuel, then contact our team to set up an appointment. This incredible muscle car is limited so you don't want to miss out on locking in yours today. To browse other Dodge vehicles in the Brotherhood of Muscle, check out our complete inventory now.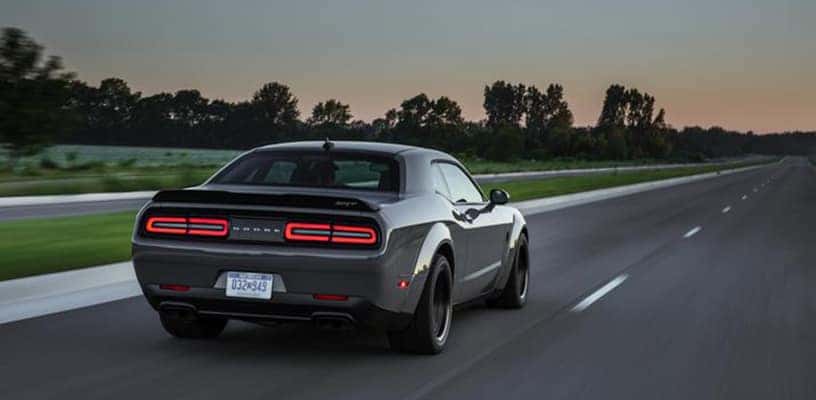 Images courtesy of Dodge Media
Join the Conversation
Comments
comments