The Chrysler engineers continue to work tirelessly to create a better and more efficient vehicle and their hard work is getting recognized with the Altair Enlighten Award – the auto industry's only honor to mark engineering achievements in weight-savings.This award recognizes that the all-new 2017 Chrysler Pacifica minivan is nearly 250 pounds lighter than the previous year's model and with the changes to the structure and material is safer as well. This is just another way the Chrysler is taking care of their drivers.
The 2017 Pacifica won the award in the full-vehicle category in the fifth annual Altair Enlighten Awards for innovation in automotive design and architecture. The engineers modified the material in the body structure to include high-strength steels, aluminum, and magnesium to craft a lighter body structure. They also made changes to where the crumple zones are on the vehicle so you have a safer vehicle in case something happens on the road.
With the weight savings on this minivan, you as the driver will enjoy better gas mileage and efficiency. In fact, the all-new 2017 Chrysler Pacifica earns a best-in-class rating of 28 miles per gallon (mpg) on the highway from the U.S. Environmental Protection Agency (EPA). Its combined city/highway rating of 22-mpg is unsurpassed in the minivan segment and can get even greener with the 2017 Chrysler Pacifica Hybrid, which earns an EPA estimated 84 miles-per-gallon-equivalent (MPGe).
"The 2017 Chrysler Pacifica is a testament to our team's engineering capability," said Phil Jansen, Head of Product Development – FCA North America. "It's not only lighter than the vehicle it replaced; it's longer, wider and more efficient. The Pacifica has also earned superior safety ratings and widespread media acclaim. We are proud to add the Altair Enlighten Award to its list of team achievements."
The 2017 Chrysler Pacifica and Pacifica Hybrid have earned more than 50 awards since its release earlier this year. It is getting recognized for its green impact, it's cutting-edge innovation, as well as its safety. The 2017 Pacifica earned a Top Safety Pick+ rating from the Insurance Institute of Highway Safety, along with a five-star crash rating from the U.S. National Highway Traffic Safety Administration.
Stop by today to take a look at this outstanding vehicle and then test drive it to feel the innovation for yourself. Start browsing our online inventory of 2017 Chrysler Pacifica minivans now!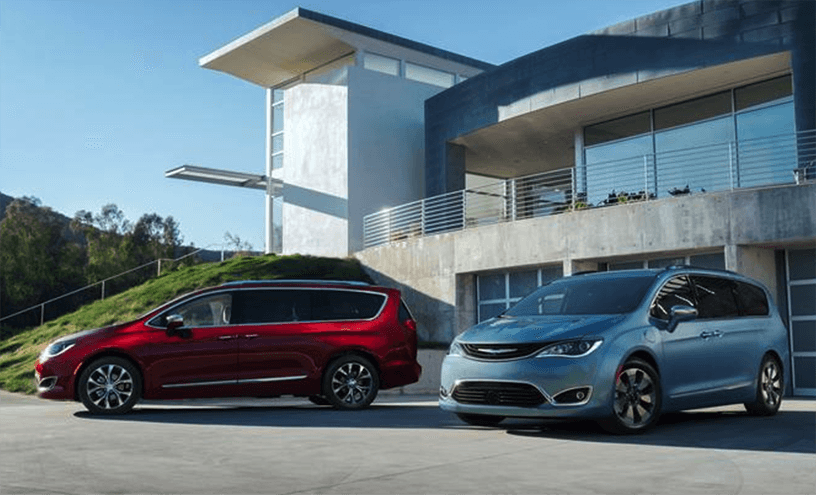 Images courtesy of Chrysler Media