The Dodge Charger Earns Top Award
For the fourth time in a row, the Dodge Charger is named one of the "Most Loved Vehicles in America" by the Strategic Vision. Strategic Vision is a third-party customer satisfaction service that has been developing critical metrics for more than 40 years for the auto industry. Dodge is proud to have the Charger at the top of the list for the full-size sedan segment for the fourth time in as many years.
"Dodge Charger exemplifies the energy, design, performance and quality cues that exemplify passion," said Christopher Chaney, senior vice president – Strategic Vision. "This is what the 'Most Loved Vehicle' award represents, and why Charger is the segment leader."
The Strategic Vision measures the experiences of new vehicle owners and how their emotional responses influence product advocacy, sales, and loyalty to determine the winners of the "Most Loved Vehicles in America." Integrated into Strategic Vision's New Vehicle Experience Study (NVES), this scale becomes the key factor in the Customer Love Index™ (CLI), which directly measures Love in 120 different aspects of the ownership experience. These, combined with dozens of additional questions, gauge the strength and type of emotional connection buyers have with their vehicles to identify the Most Loved Vehicles in each segment.
The Dodge Charger is the quickest, fastest, and most powerful sedan in the world and yet still has daily driving value. The efficient V6 engine and all-wheel drive capability in the Charger lineup delivers the ultimate in high-performance comfort and road-ready confidence as America's only four-door muscle car. Stop by today to test drive one of these outstanding vehicles or start browsing our current inventory now!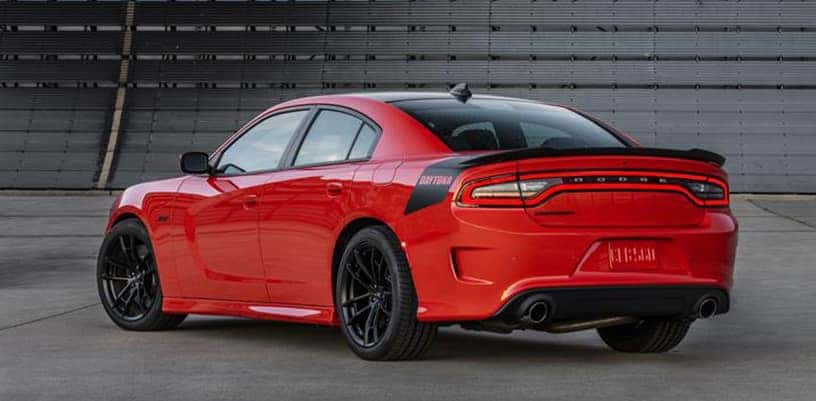 Images courtesy of Dodge Media
Join the Conversation
Comments
comments