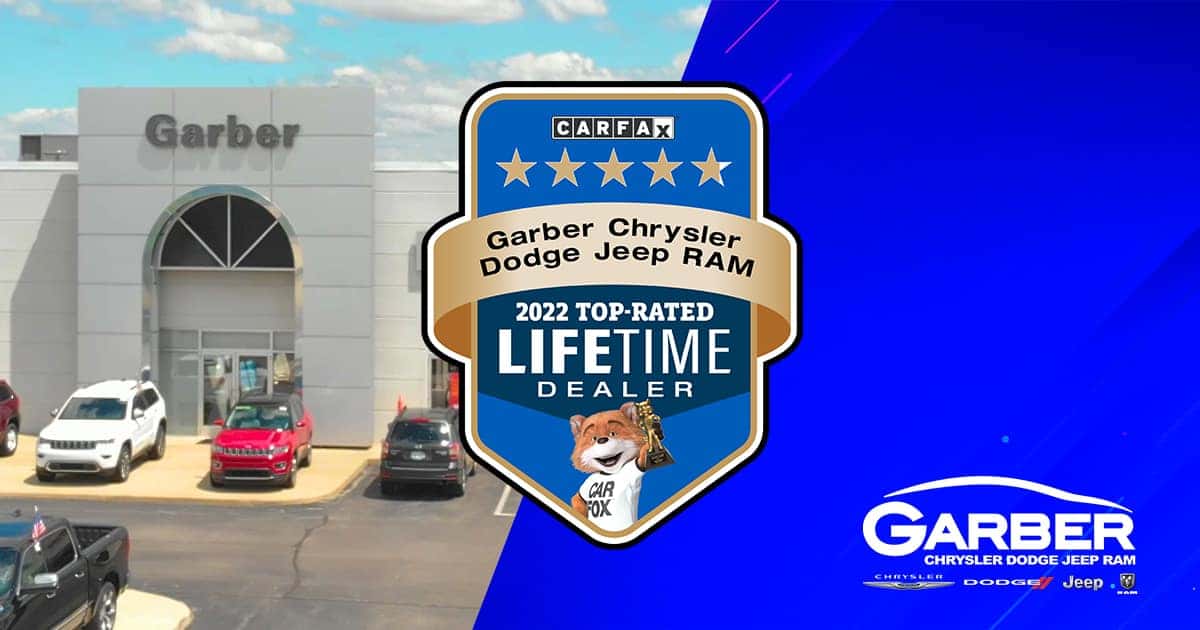 FOR IMMEDIATE RELEASE
Contact:
January 27, 2023
CARFAX Recognizes Garber Chrysler Dodge Jeep Ram as a Top-Rated Dealer in the Country
 Saginaw, MI – CARFAX has named Garber Chrysler Dodge Jeep Ram as a top-rated dealer in the country: an exclusive honor given to dealers who exhibit the best of the best in customer service and care.
The Top-Rated Dealer program honors dealerships' commitment to cultivating a customer-focused environment and achieving amazing customer satisfaction.
To be considered, dealerships must receive stellar customer reviews and ratings based on a 5-star system. Winners are selected based on customer feedback.
John Margaritis, general manager at Garber Chrysler Dodge Jeep Ram, said this recognition is an honor and a reminder of why it is important to provide customers with excellent service.
"Customer service has and always will be our top priority," said John Margaritis. "We are thrilled to receive this special recognition from CARFAX. This honor shows us that customers feel they are taken care of here, which is exactly the experience we want them to have when they step into our store. We would be nothing without our supportive community and customer base, and we are extremely grateful."
Garber Chrysler Dodge Jeep Ram, located at 5330 Bay Rd, Saginaw, MI, is a proud member of Garber Automotive Group: a family-owned company based out of Saginaw, Michigan.
Garber Management Group is the umbrella organization for 23 new-car dealerships that represent 16 franchises across six states. The company is currently one of the top 20 largest privately held companies in Michigan outside of Detroit.
For more information about Garber Chrysler Dodge Jeep Ram, visit https://www.garberchryslerdodgeramjeep.com/ 
###