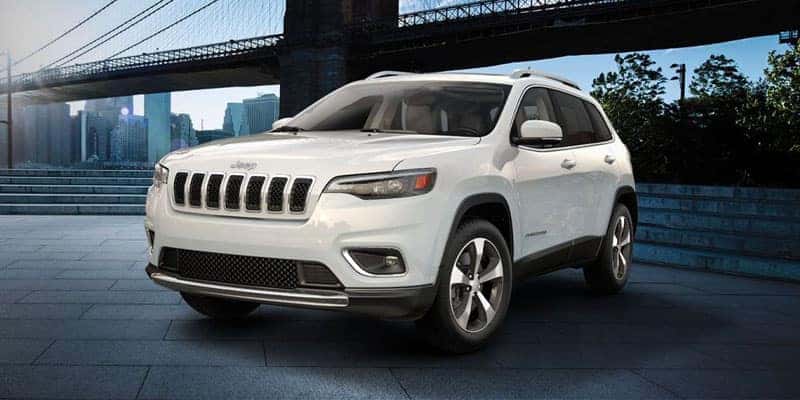 American cars are not as easy to find as they once were, as today's auto industry is so globalized, a vehicle may be manufactured in America, but it also may contain mostly foreign parts. Cars.com's American Car Index cuts through it all to determine the most American cars each year and lays them out in a list. In 2019, the Jeep Cherokee tops the list. 
The 2019 Jeep Cherokee boasts a new look with a refreshed fascia, a lightweight hood, new LED headlights, updated daytime running lights, new fog lights, and a revised liftgate. It also has a new 2.0-liter turbocharged engine that combines a potent 270 horsepower and 295 pound-feet of torque with up to 31 mpg highway. 
When you buy the 2019 Jeep Cherokee, you are not only getting a great vehicle with plenty of power and room, but you also know you're helping American workers.
How does Cars.com cut through all the fat to determine what cars are the most American? It uses five key factors in determining how American a car is, including its final assembly location, where the parts used to make the car come from as reported by the American Automobile Labeling Act, the origin country of the engine and transmission, and the number of Americans the parent company employs at its factories. 
This complex equation is why there is also a handful of traditionally foreign cars on the list, including four Honda models and two Acura models. 
Ready to support the American worker with the most American vehicle on the road? Head down to Garber Chrysler Dodge Jeep RAM today to test drive the 2019 Jeep Cherokee and see what it can offer your family. Whether you just need a commuter car to get to work in Saginaw, a family car to drop the kids off at school in Frankenmuth, or need a car to cruise to Midland or Bay City to see family on the weekend, the 2019 Cherokee can handle is with a distinct American touch.